Volunteering During High School Matters
August 16, 2011
Volunteering during High School Matters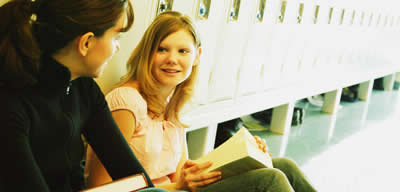 High School is a time of socializing, learning, and exploring. These four years can have a great impact on the future lives of students. A great way to explore, learn and socialize is through volunteering. Volunteering allows students to explore different career fields, learn new skills and meet new people. It is easy to volunteer and there are opportunities throughout southern Nevada to participate in. There are also many other benefits of volunteering.
Studies show that students who are active while in high school make better grades, are less likely to be involved in negative behaviors, and are more likely to be successful later in life (The Case for High School Activities). Additionally, we know that colleges and universities look highly at meaningful volunteer experience during the admissions process. While it may not be as important as GPA or entrance exam scores, it is often the deciding factor between two students who have the same GPA and/or entrance exam score. This meaningful volunteer experience can also be added to the resume. Employers like to see diverse experiences and skills. Finally, volunteering fulfills needs in our community. Now more than ever our community is in need of individuals who volunteer their time and energy to make southern Nevada a better place.
Visit the HandsOn Nevada website at http://www.VolunteerCenterSN.org to find opportunities to make a difference, meet new people and to gain new skills. Also, be on the lookout for more opportunities for high school students to volunteer.